ZāGO / News Releases
News Releases
At ZāGO we're always staying ahead of the curve. To learn about our newest products and innovations and company news, click on the links and images below. Check back often for updates!
ZaGo is Now Offering Its Hex Sealing Nuts with Locking Patch
Ultimate Protection with Locking and Sealing in a Single Piece Design
( 6/12/2014 )


ZaGO Manufacturing Company Stays Globally Competitive By Installing Solar
( 5/6/2013 )


Top 10 "Tech Tips" for Choosing the Best Sealing Product
( 5/2/2013 )




ZaGO Manufacturing Company Welcomes Reshoring Initiatives
( 8/27/2012 )




ZaGO's New Crystal Tactile O-Ring Seals
( 9/18/2011 )




ZaGO Manufacturing Company
Makes Shocking Improvement to Microphone Technology
(6/8/11)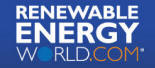 ZaGO's New Crystal Clear Rocker Switch Boots
(5/26/11)


(3/17/11)




ZaGO switch boots: Sealing protection
when IP-67 isn't worth its salt
(2/10/11)



ZaGO keeps your equipment running
(12/16/10)

Zago Innovates Its Way Into The Heart
Of European Global Engineering Company
(12/9/10)

ZāGO Manufacturing Company unveils new
Switchboots Website
(10/15/10)

ZaGO Manufacturing Company
Gets Pizza Oven Maker Cooking Again
(9/8/10)

Breaking News!
ZaGO Manufacturing Company Covers up Circuit Breakers.
(6/2/10)

ZaGO Manufacturing Company Puts
Parking Revenue System Back in the Right Spot
(3/25/10)

What's a Cheap, Easy Way to Curb Climate Change?
Seal the Leaks!
(1/19/10)

To Infinity – and beyond!
Infinity number of Switch Boots Colors

(1/4/10)


ZāGO Manufacturing Company Seals the Deal
Underwater!
(12/15/09)


We've Engineered the Ultimate Design In
Mission-Critical Switch Protection.
Product Design & Development (9/1/09)


Rubber Boots Protect Buttons and Switches
Ecnmag.com (7/30/09)


New Line of Panel Bushing Seal from ZāGO
PneumaticTIPS (7/2/09)


New ZaGO line protects switches
Gulf Industry (7/1/09)


Panel Bushing Seal
IndMacDig.com (7/1/09)

Self-Sealing Screws/Bolts
RSLEADS.COM (6/30/09)

Panel Bushing Seal Washers
Electrical Apparatus (6/15/09)


ZaGO's New Line of Silicone Rubber Switch Boots
by Design World Staff (March 18, 2009)