ZāGO / News Releases
ZāGO Manufacturing Company Seals the Deal - Underwater!
Newark, NJ – When Vision Tech Water housings of Canada was looking for a way to seal up its camera housings for underwater use, it turned to ZāGO Manufacturing Company for an answer. The companies quickly decided upon the best push button switch seals to eliminate the possibility of water leaking into the switch operating the camera. Vision Tech benefited from ZāGO's unique expertise in finding sealing solutions for environmental challenges.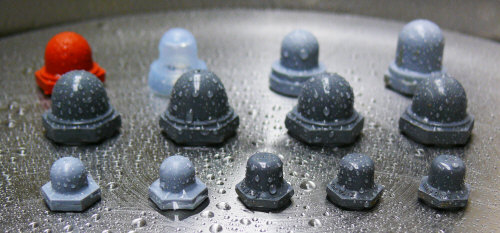 Building on this expertise, ZāGO has launched a new website dedicated solely to its new line of switch sealing boots www.switchboots.com . The website presents a wide range of materials relating to ZāGO's switchboot production capabilities including detailed information about its manufacturing process, rubber molding, tooling and engineering expertise as well as its bonding, color matching and custom sealing solutions. Easy to use charts and drawings allow customers to find switchboots to match their exact specifications and needs. In addition, the user-friendly website offers a streamlined ordering process allowing customers to order switchboots on-line directly from the website.

For additional information contact Jackie Luciano-Brito at Jackie@Zago.com.
ZāGO Manufacturing Company has been has been producing sealing products for over fifteen years in Newark, New Jersey. In 2005, ZāGO moved its operations to a state-of-the-art facility in south Newark in close proximity to Newark Airport, the Port of Newark and all of New Jersey's major transportation and mass transit routes.
Contact: Jaqueline Luciano-Brito
ZaGO Manufacturing Company, Inc.
Phone: (973) 643-6700
Fax: (973) 643-4433
Email: Jackie@zago.com
www.switchboots.com


Click here to read more articles