ZāGO / Quality
QUALITY
We at ZāGO have built our reputation upon our insistence on only the highest standards of quality. Our raw materials suppliers have the most exacting quality standards in the industry. All material used in our manufacturing is thoroughly inspected as it enters our plant and no product leaves our plant unless it strictly conforms to our high standards of quality and to the exact specifications of our customers. ZāGO also ensures lot traceability and certification on all parts.
ZāGO maintains its administration systems in accordance with the standards and guidelines of ISO 9001:2008. Accordingly, ZāGO has been accessed and approved by QAS-International and is the holder of certificate No. A2704US.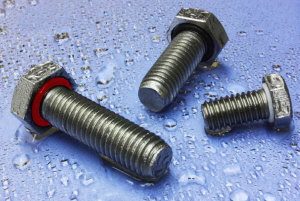 ---
ROHS
WHAT IS RoHS????
Restriction of Hazardous Substance is a directive that was instituted by the European Union which states that as of July 1, 2006 all new electrical and electronic equipment must not contain any of the following restricted materials:
Cadmium

Hexavalent chromium

Lead

Mercury

Polybrominated Ether (PBB)

Polybrominated Diphenyl Ethers
ZāGO is a RoHS compliant company that strives to make every effort to accommodate its customers' needs for all the necessary paperwork to demonstrate compliance. ZāGO also understands that the requirements are continually evolving and that paperwork needs may change in the future. ZāGO is committed to ensuring that our customers have the most up-to-the-minute information and documentation.
---
DFARS
DFARS (The Defense Federal Acquisition Regulation Supplement, DFARS Clause 252.225.7014, Preference for Domestic Special Metals)
ZāGO Manufacturing Company, Inc. is capable of supplying self-sealing fasteners fabricated with specialty metals which are fully compliant with DFARS Clause 252.225-7014.